Howdy!! Welcome to the Get It Scrapped Creative Team Blog Hop!
Get It Scrapped is officially announcing their 2013-2014 Creative Team members. I'm super excited to be joining this fabulous team of amazing and talented scrapbookers for an entire year, but also sad that there will be some incredible scrapbookers leaving the team as well. They surely will be missed... and are leaving big shoes to fill.
To celebrate the new team, we're doing this blog hop thing. (sah-weet!) Each team member is going to share with you our favorite
Get It Scrapped
inspired layout. Do you have any idea how hard it is to pick just one? Get It Scrapped has so many amazing articles on trends, using inspo, techniques, and design tips that it's practically a scrapper's bible!
(If I could keep a little Debbie Hodge in my laptop and little Tim Gunn in my closet, life would be a million times more fabulous...)
Okay, so it really wasn't so hard to choose my GIS inspo'd layout because I love color... and trendy colors have always fascinated me (doesn't everyone have Pantone bookmarked?). Sometimes, when I see a new trend, it can be hard to figure out how to incorporate it into scrapbooking, but Get It Scrapped gives awesome ideas to get over this obstacle. Mint was definitely a hard trend for me to embrace, but thanks to
Ideas for Using the Color Mint on Scrapbook Pages
, I felt confident about using the color.
There is no doubt the color mint makes me happy. It makes me think of my mint green dress and matching Maypole ribbon from a May Day fair when I was in grade school. I remember all the girls vying to get the pink and purple ribbons, while I secretly hoped for mint. (I was an odd duck even then!) It's nostalgic for me, but also invigorating, fun and modern-- and I realize why it was always incorporated on our Maypole since that tradition is all about honoring the past while welcoming the future. After reading the article, my minty feelings came alive in this page:
Supplies: Allison Pennington: I Am Who I Am, For the Love of Tape vol. 1; Sahlin Studio: Down the Lane Paper Pack (May BYOC); Sarah Gleason: Garland Banners. Fonts: Mossy, Advert, MS Mincho





This is an old photo that I'd uploaded to Photobucket years ago, then downloaded not realizing there was going to huge image quality and size loss. Seriously, when I put this photo on my canvas, it's was 1" x 2" or something crazy. I decided that the photo was important enough to use. The story is really about my husband's family photo protocol: Smiling so your teeth are shown. Here the mint works wonderfully to support that motif (because teeth should be minty fresh!), while adding a little nostalgic excitement meets modern reflection. The garland is a whimsical play on a toothy grin.


The deeper story is about our first family photo at the beginning of our life together and how we've melded into my hubby's family. The elements were chosen to support that meaning...past, present and change (garland for teeth, butterfly and ticket stubs for the journey and growth and conveintly the numbered paper strip at the bottom stops at 8, the number of years since we've lived as a family).
Now, onto a goodie for you...
Save 60% off of the Masterful Scrapbook Design Issue – Old Photos
This has to be one of my all time favorite issues of MSD. :)
Guest teachers Betsy Sammarco, Jana Morton, Doris Sander, Pattie Knox (whose interview is enthralling) share with you tips and tricks to
match product and composition to "the times" and find the connections that add meaning to those older photos you've waiting to get onto the page.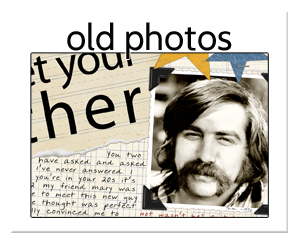 Includes:
200+ page e-book

50+ annotated layouts

4 teacher video interviews (audio included for download to listen on the go!)

tons of tips and tricks for taking your old photos and creating memorable pages.
Use coupon code "giscttsca60p" to grab this issue for 60% off
***Just place the issue of MasterfulScrapbook Design in your cart and apply the coupon code above.***
Can you believe that? 60% off of all that goodness? An amazing deal!!
Hurry, because the code expires June 3, 2013!!
Blog Hop Map
To continue on the rest of the hop or in case you are lost, here is the map. Be sure to grab more amazing savings on
Masterful Scrapbook Design
goodness:
Feel free to link me up your favorite trend that took you awhile to embrace or your mint-y fresh pages.
♥ Carrie