One of the great lessons of adulthood is that your realize all the cliches are true. For the digital world, I think an ounce of prevention is worth a pound of cure. Let's talk about prevention. If your using your computer in your scrap process, you probably need to make these seriously boring habits a part of your routine. I know I do.
I'm gonna share what I do each month to keep myself from drowning in digital chaos and making sure our family doesn't have a serious interruption to our digital life. It seems like a lot, but I've figured a little trick to keep it quick and easy-peasy. I'm going to share what I do and when I do it in a handy-dandy list:
Downloads Folder
the folder(s) everything you download ends up
I do the tasks in this group before I download new product in a new month. That means before I do any downloading on May 1st, I do all these things. Makes it a lot easier to get scrapping after shopping!
Unzip Files
Delete or store zip files

I keep my zip files awhile after I unzip, but keep them in a folder named "unzipped" so the files are out of the way

Organize and delete all other files

The stuff you accidentally download, only needed temporarily or are no longer useful... AKA the stuff in your digital junk drawer
Supplies
If you're like me, you have a lot. I don't do much organizing, but if I do, it's done with the things in the Download Folder group.
Organizing

Put your files where they go. Even my basic organizing system means I have to do this. If you want more ideas for organizing, click HERE.

Tagging

I admit, I never do this, but if I did, I do it after organizing.

Deleting

This could fall under Organizing, but because of the fear it elicits. If you want to delete supplies, but can't quite hit the actual delete button, try creating a "maybe delete" folder. Put the supplies you thought to delete in the folder, then wait six months to re-evaluate your feelings about the product. Chances are you'll either see the product and want to use it or you'll toss it.

Backing Up

I use Backblaze. After the initial back up, I turned of the automatic back ups. I'm not wired into router, so the constant backing up bogs down my interwebz experience. Instead, I switch the back on at bed time the same day I do my planning for the upcoming month.
I'm also creating a second back up for my printable layouts and favorite photos by taking advantage of free Flickr storage.
Photos
Organizing

My system is loose like my supply system. I organize by date the photo is taken.

Tagging

I PSE to import my photos, so I use the auto tagging feature when my photos are loaded. I always make sure to write the meta data when I'm done, so the tags stick to the file.
Computer:
Unless otherwise specified, I do these things when my computer starts feeling slow or every Sunday before my shower.
Organizing Files

I do this at the beginning of each month

Deleting Unnecessary Files

I do this before I back up my files

Clearing software clipboard and cache and/or optimizing performance

Did you know your scrapping and photo software had these things? They do. When my programs hang, I always clean things up. Here's how:

Cleaning out temporary files

I do this twice a month or if my computer starts to lag a little. Norton has button to push to accomplish in the tasks menu and I imagine other security programs have a similar button. You can also do this manually (make sure you can view hidden folders):

Start Menu>Computer>OS(C:)>Users>Your Computer Indentitfier (may have a little lock by it)>App Data>Local>Temp the delete all those files. Some will stay, so if your computer insists, skip those. Done!

Deleting Browser Data

You can do this in the Control Panel under Internet Options. If you aren't using IE, open your browser and delete your data with the browser's native tools.

Checking for Malware, Spyware, Registry Errors, Viruses and Tracking Cookies
Running Disk Clean Up

In your Accessories Folder you have this really cool tool that cleans stuff up. Run it. Check all the dialog boxes, hit OK.

System Reboot

Because it's good to get a fresh start after doing all this stuff.
Hardware:
We do this with all our electronics whenever we clean under desks. My hubby is incredibly anal about these tasks! We have more canned air than anyone ever should.
Vents ensure they are clear of debris and nothing is blocking air flow

You'd be amazed at keeping vents and ports free of dust improves performance and keep the fan healthy (a computer will not run without a fan). Don't kill your computer this way.

Check Wires

Are they in a safe place? Completely connected? Is any metal exposed? Are prongs damaged?

Clean & Dust

This includes things like your mouse, mouse pads, headsets. Use a lens cloth on your monitors or products formulated for cleaning. Turn your keyboard upside down over a trash can and shake gently. You can use a slightly damp cloth to wipe down your hardware.
Did I mention BACK UP!! That's what I'm currently doing and writing this post while I wait for things to finish up. The trick is to incorporate these tasks into your routine. It will quickly become habit and you'll avoid mega-digital-disasters, too!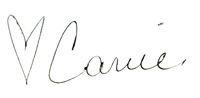 P.S. The video at the top of this post is the song I listen to whenever I back up my files.